INTRODUCTION:
Other Property Income (OPI) is a metric that represents income generated by industries throughout economies from non-operating activities. Basically, OPI represents gross operating surplus minus proprietor income. OPI is one of the components of each Industry's Leontief Production Function.

DETAILS:
OPI includes consumption of fixed capital (CFC), corporate profits, and net of business current transfer payments. It includes income derived from dividends, royalties, corporate profits, and interest income. In the case of government payroll industries (539-546), it is capital consumption allowance (i.e., depreciation).
Negative OPI in general means that the Industry spent more than in brought in as revenues (i.e., ran a deficit) that year.
OPI provides a source of income for households, business, and governments. However, I-O models by default treat OPI as a leakage, meaning that any OPI generated as part of an analysis will not generate any additional effects. This is because the assumptions that income generated from OPI will go to recipients within the region and that those recipients will spend that income in a typical manner may not be valid.
What does all this mean? Well, consider this: over a given period of time (say, one year), Industries throughout economies generate income through the sale of the goods and/or services they produce. Easy enough, right? But, in addition to the sale of the goods and/or services they produce, industries also generate income from "other stuff" during that time; stuff that's unrelated to their actual operational activity. Because of this, the dollars of income that are generated in these ways is characterized as OPI by IMPLAN.
Industries throughout economies operate in a lot of different ways. They both make and spend income at different rates and on different things; it depends on which industry you're discussing. For this reason, dissecting an OPI value can be challenging because from one industry to the next, the specific sources of dollars that are classified as OPI are different. For the government Employment and Payroll Industries, OPI is depreciation.
WHERE TO FIND IT IN IMPLAN:
ON THE REGIONS SCREEN
The REGIONS screen offers a massive assortment of data points in Region Details. The total OPI for your Region is on the Regions Overview page. To examine OPI by Industry click
> Study Area Data
> Industry Detail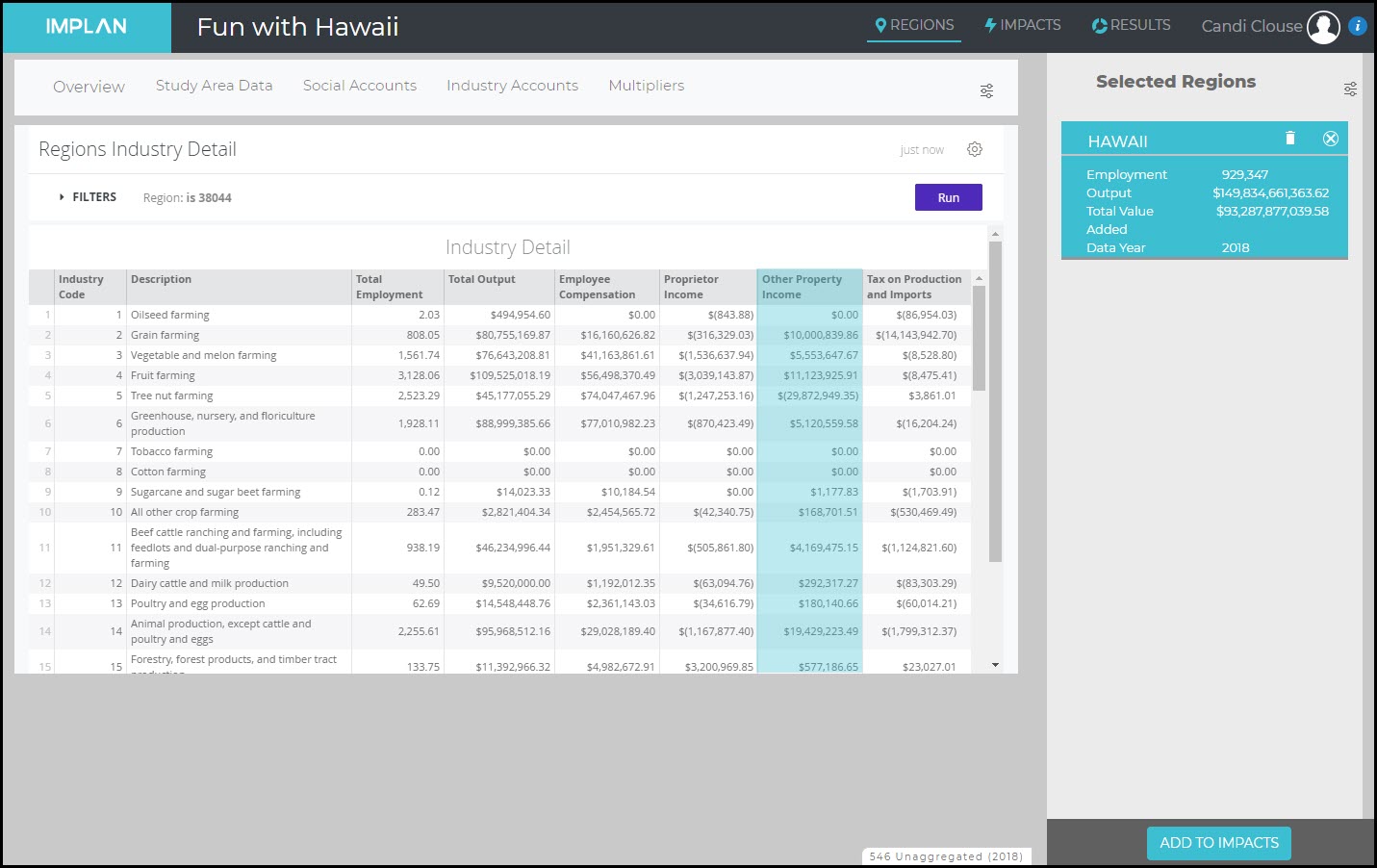 ON THE RESULTS SCREEN
To examine OPI in your Results, navigate to the Value Added tab and scroll past EC, PI, and TOPI where you will find the details on OPI. As OPI is a part of VA, you will also be able to see it in the final table on this page Value Added Components by Industry.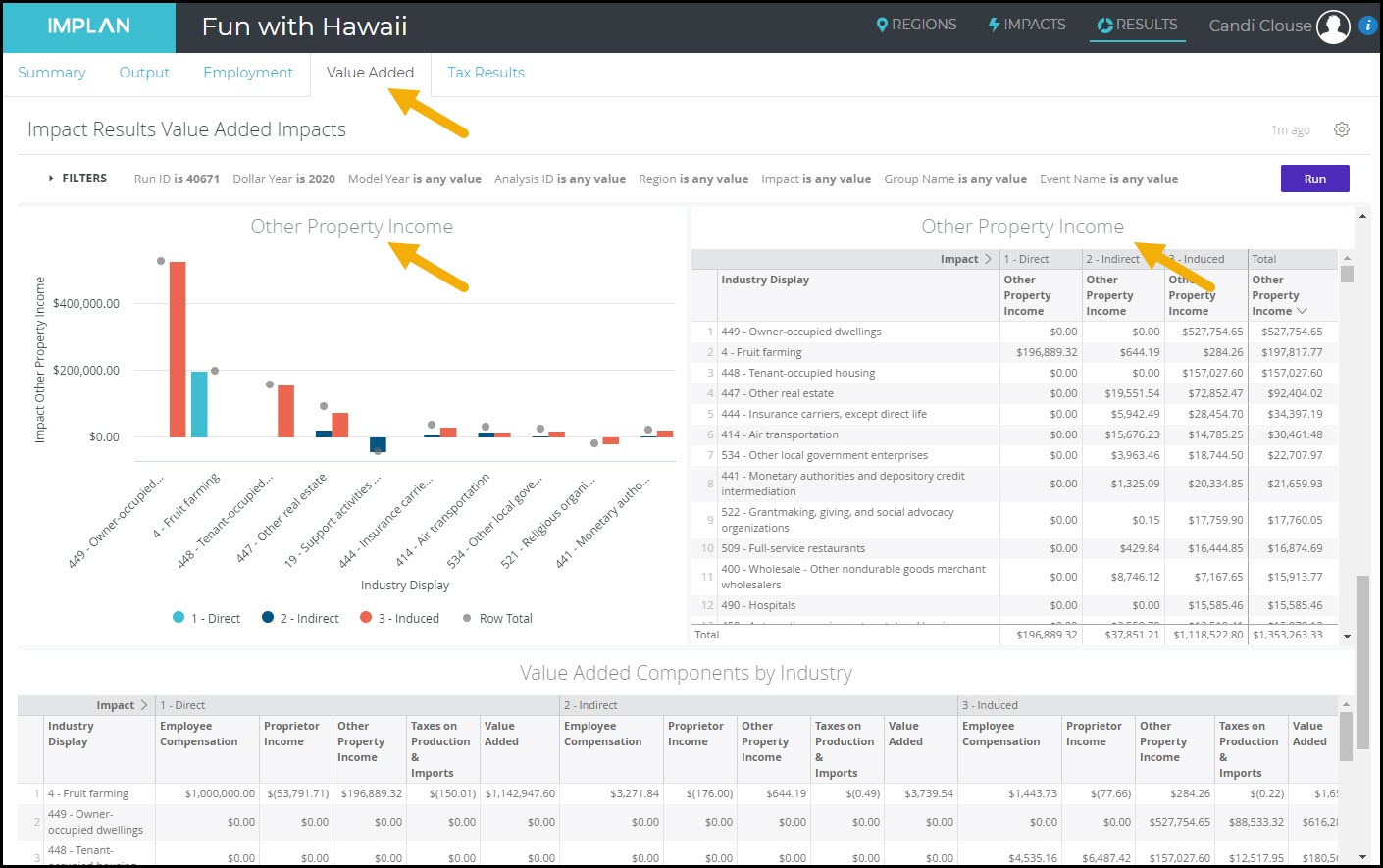 HOW IS IT CALCULATED?
Other Property Income (OPI) is one piece of Output. For details on how IMPLAN estimates OPI, visit the article Generation and Interpretation of IMPLAN's Tax Impact Report.

RELATED ARTICLES:
Generation and Interpretation of IMPLAN's Tax Impact Report.
The Curious Case of the Negative Tax
Updated March 31, 2023