INTRODUCTION
Industry Impact Analysis (Detailed) is an Event Type in IMPLAN that allows you to enter any piece of the Leontief Production Function to analyze a change in Production.
Event Type

Industry Impact Analysis (Detailed)

Event Use

Analyzing a change in an Industry's production with detailed data

Event Specification

Industry 1-546 experiencing change in demand/production

Event Value

1 or more:

Wage & Salary Employment

Proprietor Employment

Employee Compensation

Proprietor Income

Labor Income

Intermediate Inputs

Taxes on Production & Imports

Other Property Income

Output
INDUSTRY EVENTS
IMPLAN can be accessed via app.IMPLAN.com. Once you are logged in, you will be directed to the IMPLAN dashboard. From the dashboard, you can navigate to the Regions, Impacts, or Projects screen.



Once you have chosen your Region and named your new Project, you will be directed to the Impacts screen. In this set of examples, 2020 North Carolina data is utilized.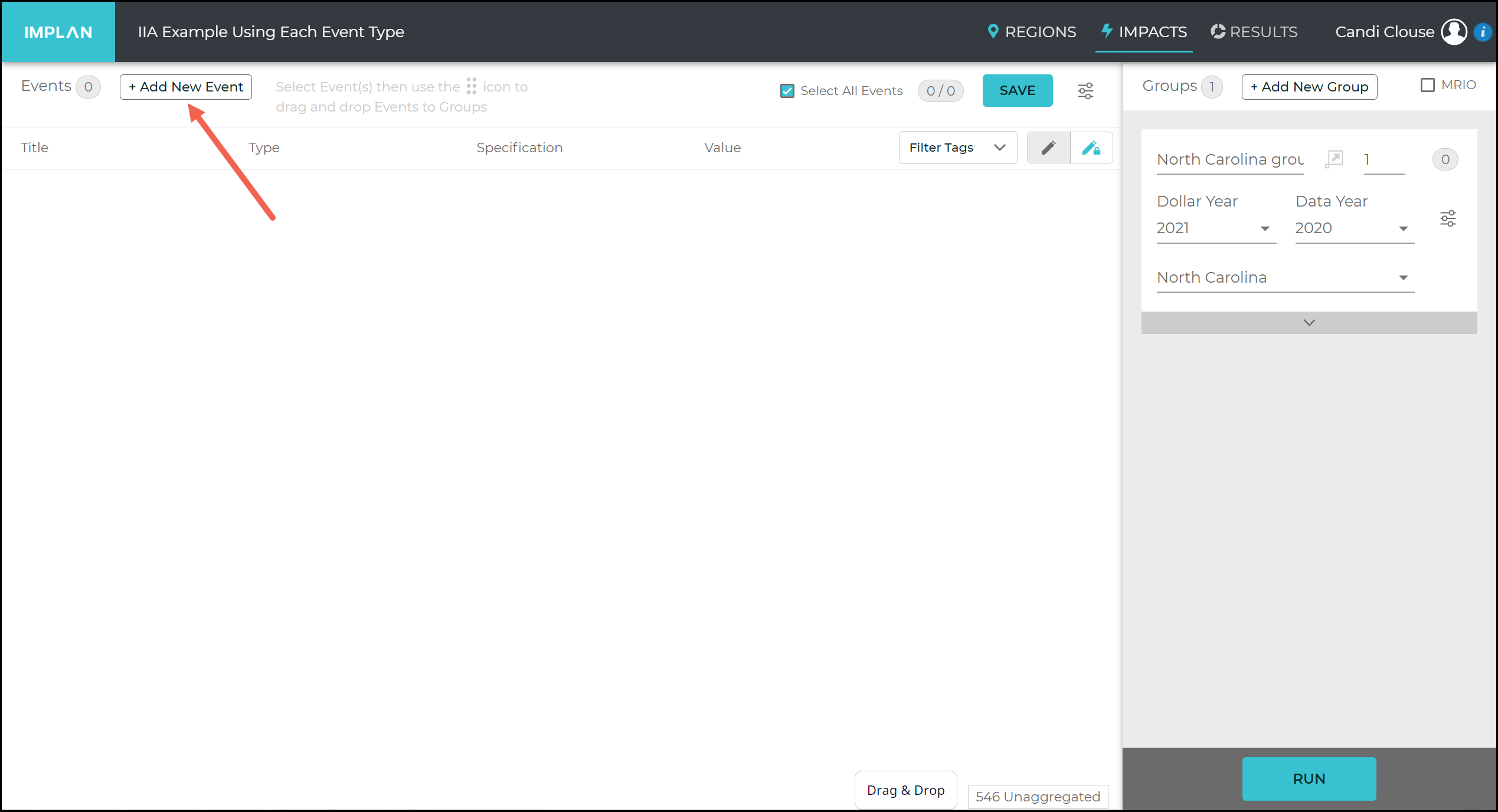 In this example, we know a new firm, Red Paper Co., opened up in 2020 in North Carolina. They have 100 employees, 2 proprietors, a total Labor Income of $7.5M, a total Output of $50M, and earned no profit in the first year (Other Property Income).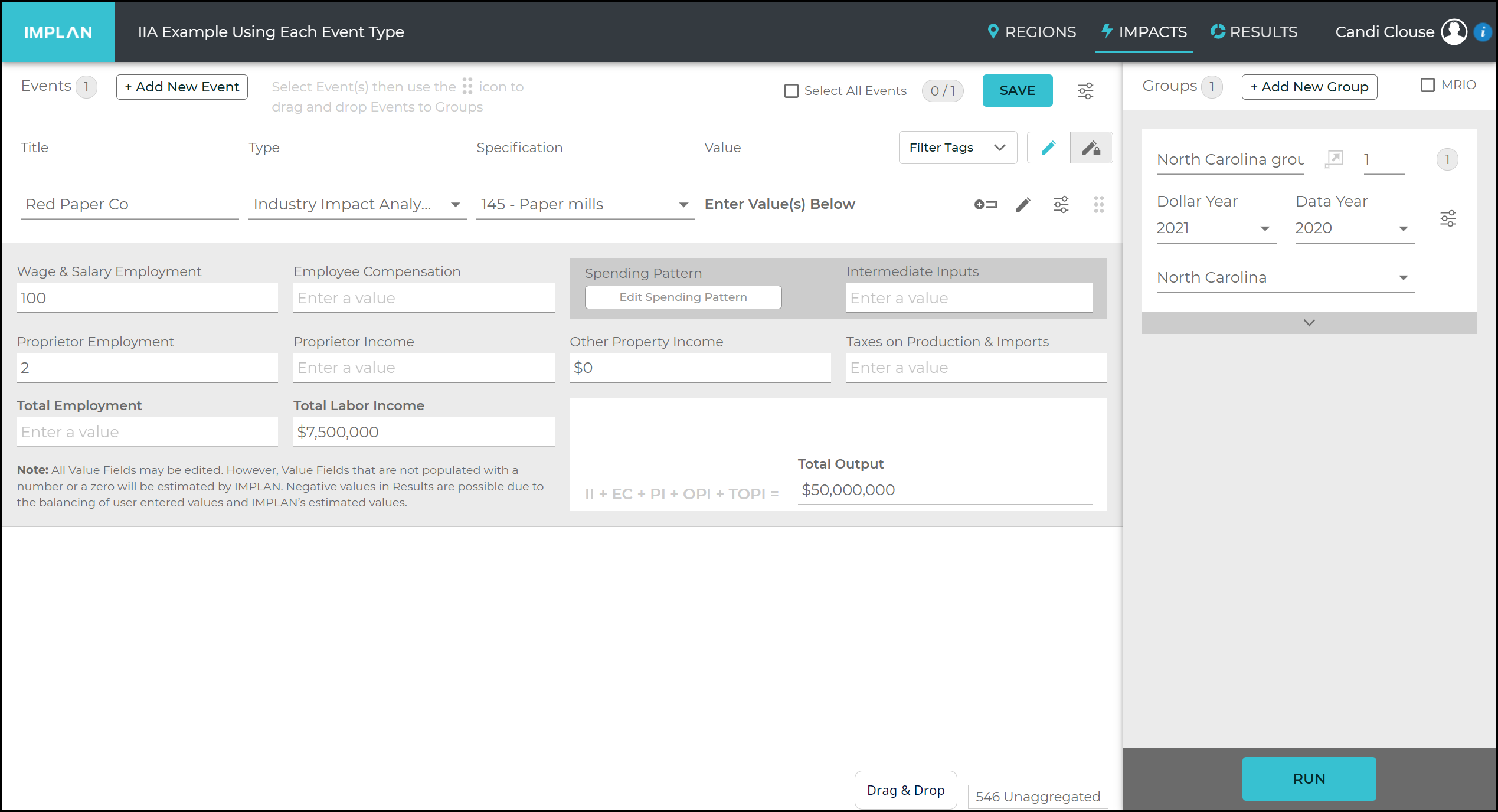 Now that you have your Event, ensure that it is highlighted in teal by clicking on it or checking Select All Events at the top of the screen. Now the Event can be dragged into your Group on the right.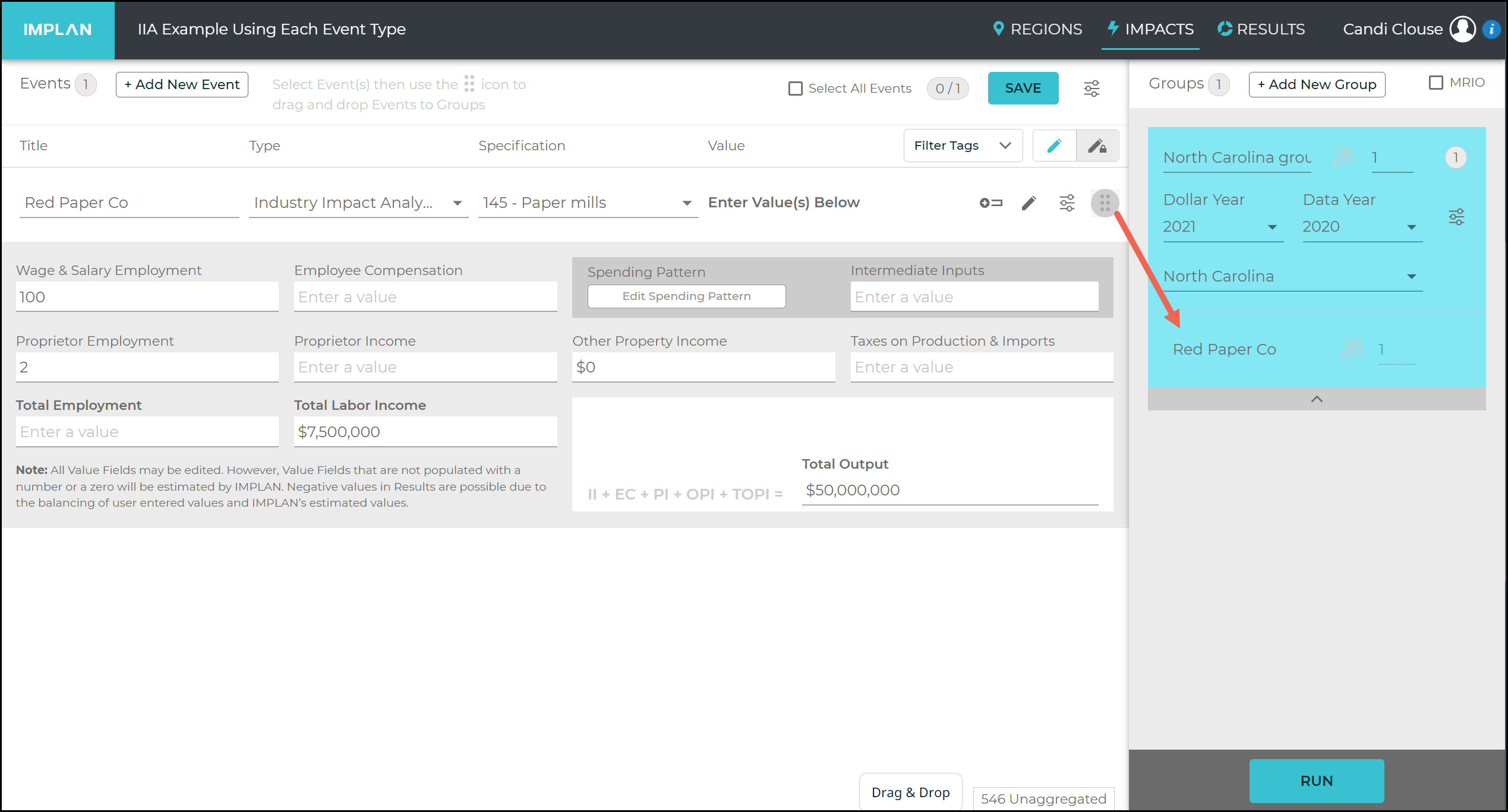 You will know when the Event has populated in the Group when the number in the upper right of the Group box equals the number of Events.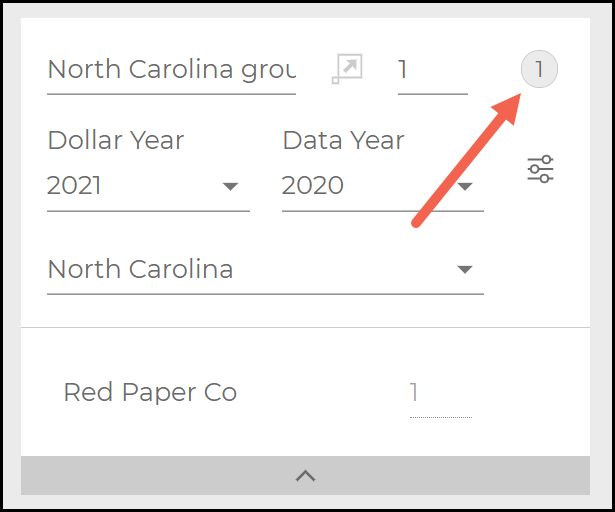 Now click Run in the bottom right of the Impacts Screen.
Our Results show us the 102 total employees, the $7.5M in Labor Income, and the $50M in Output.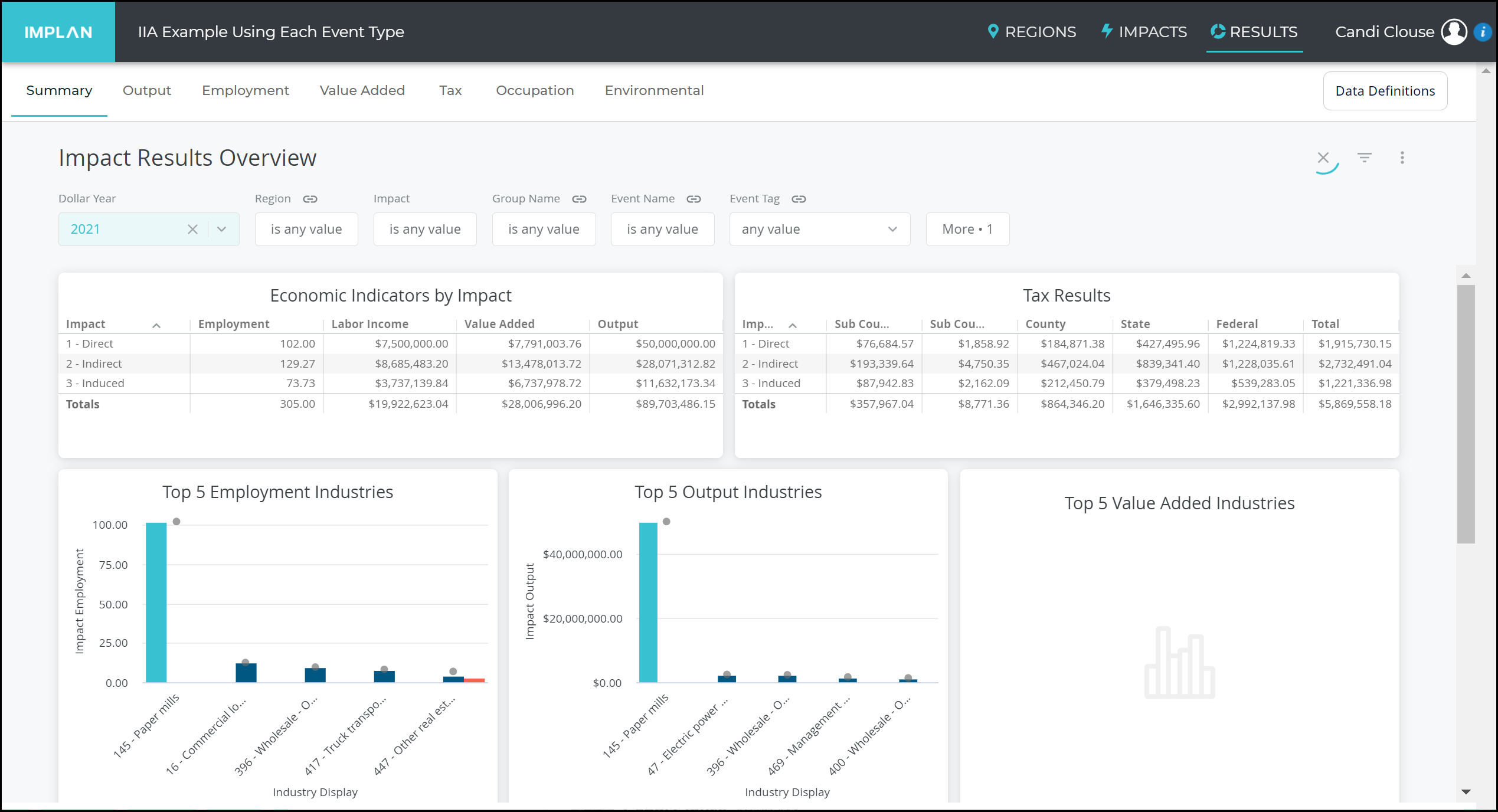 INDUSTRY DOES NOT EXIST
If an Industry or a Commodity does not exist within the regions you are analyzing, a warning will now appear to inform you of each Event and Group once you select Run. If you choose to continue without making changes, those Events will not generate any results. Learn more about Adding an Industry to your Region.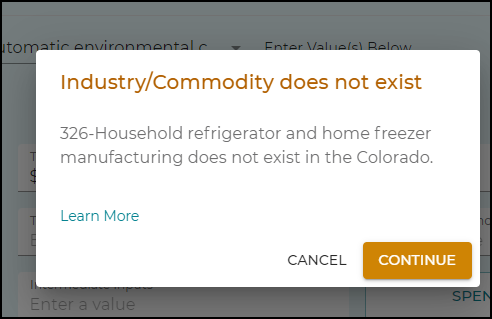 RELATED ARTICLES
College: Analyzing a Public College using Industry Impact Analysis (Detailed)
Introducing Industry Impact Analysis (Detailed)
Written December 28, 2021