INTRODUCTION
Regional Social Accounting Matrices, or SAM, represent an IMPLAN extension for regional Input-Output modeling. Like Input-Output (I-O) tables, a full SAM is a double-entry bookkeeping system capable of tracing monetary flows between Industries. SAMs extend traditional I-O accounts by also providing information on non-market financial flows including Industry-Institution transfers and inter-Institution transfers. This article details how to pull the full SAM out of the IMPLAN application.
FINDING UNCLE SAM
Finding the Detail IxC SAM and the Detail IxI SAMs is very easy. Simply head into Region Details.
Detail IxC
> Social Accounts
> IxC Social Accounting Matrix
> Export Detail IxC SAM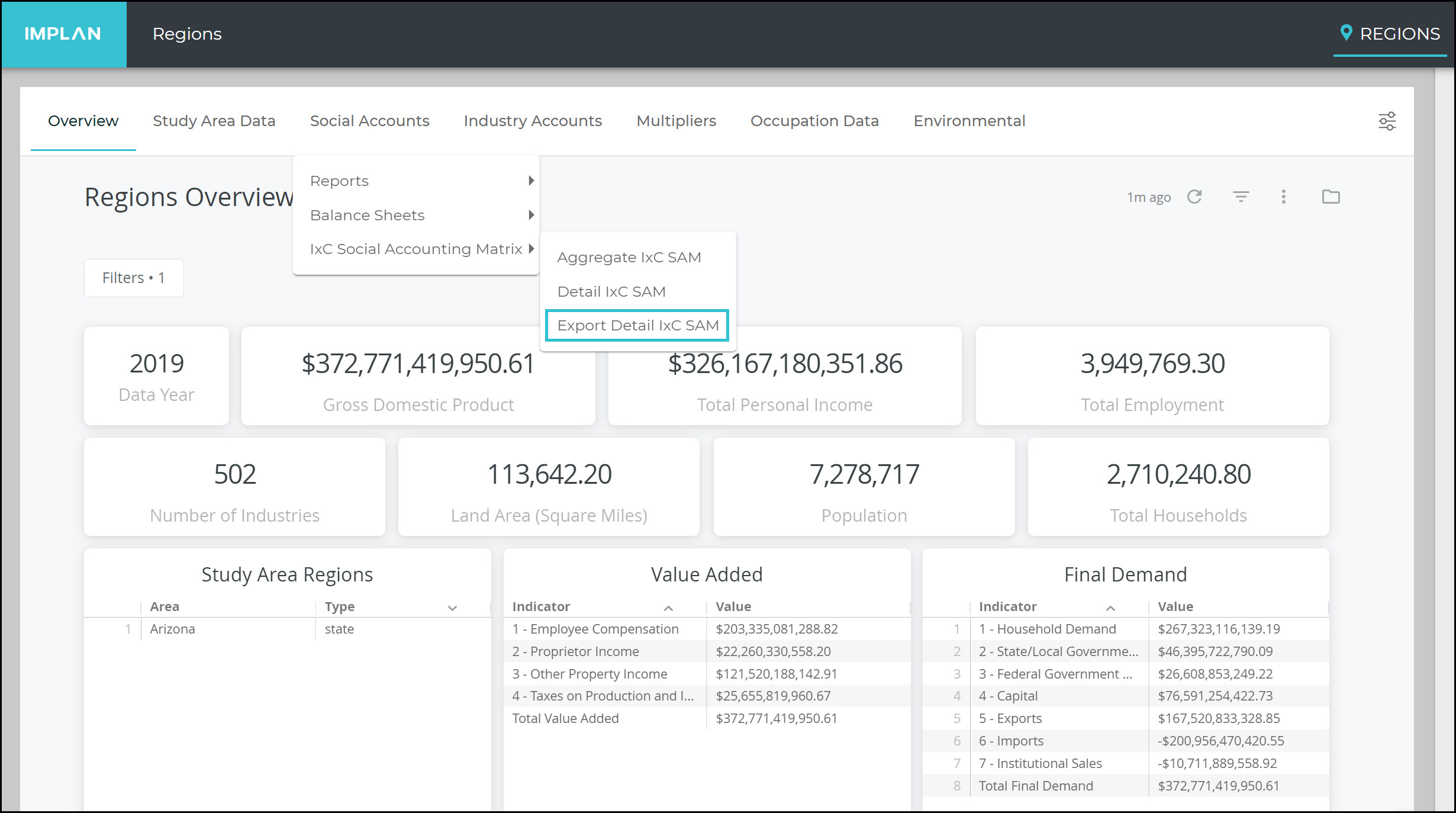 Detail IxI
> Industry Accounts
> IxI Social Accounting Matrix
> Export Detail IxI SAM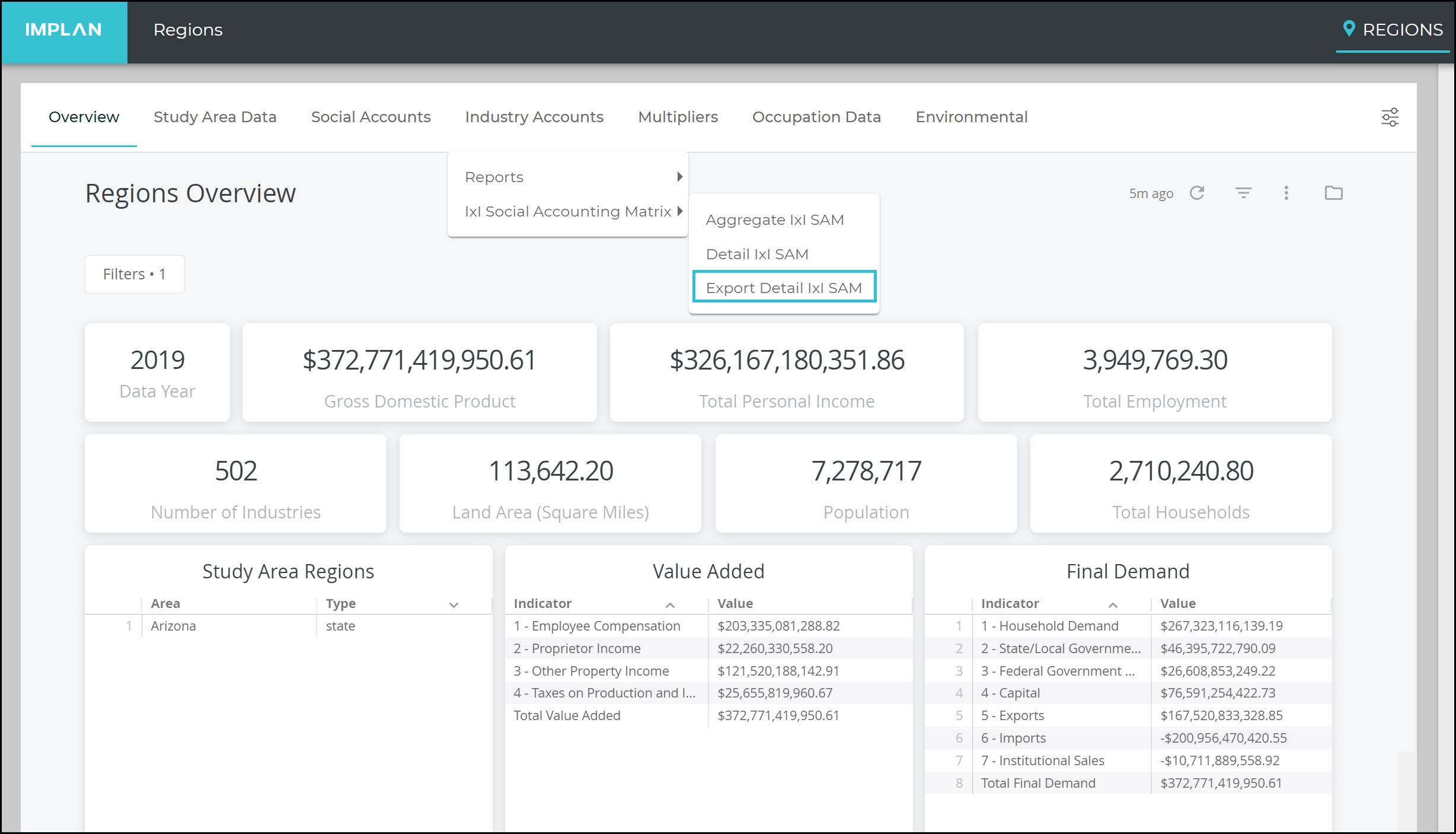 Once you follow the links, a file will begin downloading.

The file will appear in your browser as a .csv file (usually in the bottom left of your screen or via a popup). Then you can open it up and play with the full SAM!
We only recommend using this if you are acutely familiar with Input-Output and manipulating data. Using the IMPLAN application to analyze your economic impact will be far easier than executing it via the SAM.


RELATED ARTICLES
Explaining the Type SAM Multiplier
Summary Description of Elements of the IxC and IxI Social Accounting Matrix
Understanding the Social Accounts Tables
Link & Learn: Fun with Uncle SAM
Written October 6, 2021